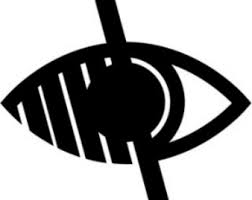 Covid-19 – Working at Home
This page is being regularly updated.
Until further notice, school is closed following a decision from the government. This is part of the national response to the Covid-19 virus. Please do not bring your child to school. As a last resort, school is providing childcare to children of key workers only. Please contact school for more information.
School children are expected to complete school work at home. English, Maths and either Science or Topic work should be completed every day. We also expect children to carry on with their normal home activities such as reading, basic skills, spellings and times tables.
Please do not hesitate to contact your child's class teacher during the closure. Click here for a list of staff email addresses.
The education resource website, Twinkl, has provided a free log in for parents to use during this time.
To log in, please go to www.twinkl.co.uk/offer and enter the code UKTWINKLHELPS
TWINKL have provided a 'school closure resource pack' for each year group. Please use these resources with your children.
EYFS Pack – Click here
Year One Pack – Click here
Year Two Pack – Click here
Year Three Pack – Click here
Year Four Pack – Click here
Year Five Pack – Click here
Year Six Pack – Click here
In addition to this, below are instructions for work from our year group teaching teams. Please scroll down to your child's year group for more information. If your child has been asked to access Google Classroom, please go to www.classroom.google.com and log in. The username format is firstname.lastname@greenlanemiddlesbrough.co.uk. Your child has been given their password.
Celebrity Lessons
♦️9.00am – PE with Joe Wicks
♦️10.00am – Maths with Carol Vorderman
♦️11.00am – English with David Walliams
♦️12.00pm – Lunch (cooking with Jamie Oliver)
♦️1.00pm – Music with Myleene Klass
♦️1.30pm – Dance with Darcey Bussel
♦️2.00pm – History with Dan Snow (free for 30-days)
♦️4.00pm – Home Economics with Theo Michaels (Mon/Wed/Fri)
Physical Education – For All Ages
Mr Baldwin has collated a list of excellent PE resources to use at home. Please click here.
Joe Wicks is offering a free virtual PE lesson every morning via a live feed. He will be streaming regularly at 9am from his YouTube channel, 'The Body Coach'.
Please click here for a children's guide to yoga.
The scouts have offered a great selection of activities. Please click here for those.
Nursery
Make a card/picture for Mrs Hoskins, Miss Anderson or Mrs Wilson.
Build a cave using blankets and pillows.
Have a birthday party for your favourite toy. Make it a card, a cake and wrap up a present for it.
Make marks in a tray of uncooked rice. You could make circles, lines, numbers and letter shapes.
Make cookies and decorate them.
Go on a treasure hunt around the house.
Play I Spy.
Look through some old photos and talk about special events.
Make sock puppets.
Make your own number cards and play snap with them.
Match numbers to items. E.g. How many pasta pieces would you put next to a given number?
Play shops.
Paint some pictures.
Reception
Click here for activities on the Reception Spring 2 Topic – Pirates.
Log in to Twinkl and use the following resources:
EYFS section and play any of the online games.
Superhero Counting Sheet 1-20.
Ordering Numbers 1-20.
Number formations worksheet 1-20.
Double the ladybird spots.
CVC word and picture writing worksheet.
CVCC word and picture matching worksheet.
Writing stimulus picture pack.
Year One
Log in to Twinkl and use the following resources:
Counting in 2's, 5's and 10's.
Number bonds to 20.
Counting back from/to 100.
1 more/1 less up to 50.
Partitioning into 10's and 1's.
Read and write numbers to 50 in words.
Year 1 tricky words/common exception words.
Year Two
Log in to Twinkl and use the following resources:
KS1 Maths Arithmetic tests.
KS1 Year 2 Example Reasoning Paper (test pack).
Year 2 SATs Reading Assessment Pack 2019.
Sorting Healthy and Unhealthy Foods interactive game.
Times Tables Rockstars.
Hit The Button.
Spellings.
Reading.
Year Three
Rocks and Soils – Click here
Times Table Rockstars
Basic Skills
Measures – Click here
Time – How to tell the time, display pack, make your own flower clock, 12 and 24 hour clock, tell and write the time, time snap and bingo.
Read instructions to bake/cook something and then write down method with use of g, kg, ml, l.
Writing instructions – Click here
Write instructions to bake/cook something
GPS – 'A or An' – Powerpoint 1, Powerpoint 2, Activity Booklet.
Practise spellings
Home reading
BBC Super Movers – Click here
5 Minute Move – Kids Workout with Joe Wicks – Click here
Year Four
Your teacher has given you instructions of work to complete and a link to the work, which can be accessed via Google Classroom (www.classroom.google.com).
Year Five
Your teacher has given you a pack of work to complete.
In addition to this, the year five teaching team have included the following suggestions for activities:
Read fiction and non-fiction books
Times Table Rockstars
Read Theory Website
Reading Plus (Mrs Healy's English class)
Spellings
Handwriting
Write a daily diary
Story Setting descriptions (Twinkl version)
Picture Stimulus Website – answer questions and write a story
Maths – Place Value and basic skills
Learn about a country of your choice and create a poster/leaflet
Learn about a town/city//region in our country.
Learn about an animal
Learn about an era of history e.g Prehistoric(dinosaurs, Ancient Greeks etc)
Writing/art activities relating to your favourite book.
Make models with junk materials.
Write your own stories.
Learn how to draw – Use tutorials on Youtube
Make a list of 5 things you have never done before but you would like to try.
Learn how to tie your laces.
Learn how to tie a school tie.
Learn a new sport, tennis/table-tennis/skipping
Make a papier-mâché globe and mark the continents
Learn a magic trick or new skill to bring back to school
Year Six
Work and practise SATs papers are to be accessed via Google Classroom (www.classroom.google.com).
Please log in to your pupil account and access the folder we have created.
We have discussed with the children how to access Google Classroom and we have reset passwords for those children who required it.
Also, please click here for the 2019 Reading Paper, here for the 2019 GPS Paper and here for the 2019 Maths Papers.