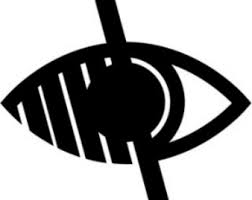 Curriculum Offer
Statement of Curriculum Aims for Green Lane Academy
The Aims of the Curriculum are to meet the needs of individual children:
By ensuring equality of opportunity for girls and boys from all cultural backgrounds and opportunities for achievement and success for all children including those with special needs and talents
By providing a wide range of experiences that offer challenge appropriate to the age and ability of individual children
By promoting purposeful teaching and learning that develops lively and enquiring minds
To build on the strengths, needs, expectations, attitudes and interests that individual children bring from home to school and to encourage and build on the home/school partnership
To develop in each child the ability to relate and co-operate with others in the process of learning; to foster respect for religious and moral values, and tolerance of other races, religions and ways of life
To provide a broad-based creative curriculum that provides practice, enrichment and progression and makes full use of first hand experiences
To ensure a match between the abilities of individual children and their learning activities
To promote continuity of educational experience and progression from stage to stage and within stages, so that children feel secure and confident in themselves as learners
To provide the opportunity for children to imagine, question, reason, choose, observe, experience, explain, test, estimate, problem-solve, deduce, hypothesise, evaluate and record
To encourage children to become confident, independent learners (able to recognise and value their mistakes and to pursue knowledge, understanding and skills through their own efforts and interests
Teaching methods include whole class interactive teaching, with group and individual teaching as appropriate. The school uses "setting" (grouping children into four broad ability bands) from Year 2 upwards for English and Mathematics.
Our curriculum is delivered through our Cross Curricular – Curriculum Entitlement Plan. In addition to subject knowledge and understanding the plan encourages children to develop as learners and individuals and is developed in accordance with the Green Lane definition of Creativity. (See below).
Creativity in Green Lane
Creativity involves:
Thinking or behaving imaginatively
Purposeful activity to achieve an objective
Generating something original
Activities which have value – creating something useful, aesthetically pleasing, fit for purpose
Pursuing and developing interests and talents
Developing independence of thought and action
Raising self esteem and motivation
Reflecting critically
Asking questions
Applying learning in new contexts
Envisaging what might be
Solving problems
Working well with others
Pupils understanding themselves as learners
…and much more
Teachers can promote creativity when planning by:
Setting a clear purpose for pupils' work
Setting and sharing clear objectives and establish success criteria
Plan for pupils to share their work
Incorporating a range of teaching and learning styles
Giving pupils opportunities to work together
Provide opportunities for evaluation, reflection and review
Provide first hand learning opportunities and contact with creative people
Asking open-ended questions
Providing a stimulating physical environment
Be ready to 'go with the moment' if need be
Model flexible and independent thinking and behaviour
The Academy Curriculum
The Governing Body is responsible, with the Head Teachers, for ensuring that the Academy delivers a broad and balanced curriculum, which develops a wide range of skills and prepares children for the future stages of their lives.
The curriculum at Green Lane Primary Academy combines high standards with a broad, rich and creative curriculum. There is continuity and progression, challenge and pace. We are passionate about bringing learning to life for all children and engaging them academically, emotionally, physically and socially in contexts which have a real meaning and purpose.
Our expectation is that pupils will make significant progress in all subjects but also develop a passion for learning, discovering their own individual strengths and talents through the opportunities that we provide. To that end, in addition to academic, sporting and cultural and social opportunities, the performing arts play an important part of the curriculum in every year group.
Our curriculum is firmly rooted in the core subjects of English and Maths as these are the essential foundations for all other learning. These core subjects are also integrated into our Curriculum Entitlement Plan which is delivered creatively through termly topics that engage the learner through exciting content and enrichment opportunities.
Staff work in and across year group teams to plan a comprehensive, cohesive curriculum which is enriched with a broad range of learning opportunities, designed to challenge the most able and engage those with special needs. Children will have the opportunity to imagine, question, reason, choose, observe, experience, explain, test, estimate, problem-solve, deduce, hypothesise, evaluate and record.
Curriculum enrichment is essential part of learning at Green Lane Primary Academy. We plan numerous visits to bring learning to life and theatre companies, artists, sports coaches and people with passion and expertise support us in delivering an inspiring curriculum which has been judged as outstanding in our last three Ofsted reports.
'The curriculum is outstanding, especially in the excellent enrichment that crosses subject boundaries.'  Ofsted 2008
'The school's curriculum provides excellent experiences for pupils which promotes a real thirst for learning. Very meaningful links between subjects promote pupils' basic skills in literacy and numeracy. Pupils receive a rich and varied diet of creative, artistic and musical experiences which substantially enriches their spiritual, moral, social and cultural understanding.' Ofsted 2013
Our modern learning environment and excellent ICT facilities provide our pupils with experiences and skills suitable for the 21st century, allowing us to incorporate new technologies into our learning and teaching. From the EYFS to Y6 children have the opportunity to incorporate ICT into all aspects of their learning. Smart Screens, visualisers, cameras, ipads, tablets and computers are integral to learning and teaching in our school.
Additionally, we aim to provide a curriculum and experiences which develop pupils' spiritual, moral, social and cultural wellbeing and promote a sound understanding of the human/British values of democracy, government, rule of law, individual liberty, mutual respect and tolerance of different faiths and beliefs.
These values are embedded within our curriculum, assemblies and PHSE sessions ensuring that our pupils develop tolerance, respect, courtesy and consideration for others regardless of their age, gender, disability, culture or belief and are fully prepared for modern life.
In addition to promoting human/British values we actively challenge pupils, staff, parents or any school stakeholders expressing opinions contrary to these values, including 'extremist' views.
Details of the curriculum for each year group can be found on our website under – Year Groups.
The Foundation Stage Curriculum
NURSERY AND RECEPTION
What is the Foundation Stage?
It is for children aged 3-5, and covers the years they spend from the beginning of nursery or pre-school to the end of reception class in primary school. It probably will not feel like learning – most children see it as just fun and play. However, they will be gaining all the basic skills that will get them off to a flying start when they reach Year 1.
The Early Years Foundation Stage Curriculum consists of three prime areas:
Communication and language
Physical development
Personal, social and emotional development
and four specific areas:
Literacy
Mathematics
Understanding the world
Expressive arts and design
Each area has early learning goals which are assessed through the Early Years Foundation Stage Profile.
Will my child be tested whist in the Foundation Stage?
When your child first starts reception class, their teacher carries out a Baseline Assessment, to find out about your child's learning needs. It is not a formal test but a series of fun activities conducted on a computer with a member of the teaching staff so children should not be aware they are being assessed.
There will be an assessment made at the end of the Foundation Stage called the Early Years Foundation Stage Profile.
What can I do to help my child?
You are probably doing it already! Finding out what they have done at school discovering what they like and don't like, encouraging them to ask questions, listen to others and try out new skills, all help support their learning process. Reading your child stories, helping them to learn nursery rhymes, counting as you take them upstairs etc., are all helpful activities.