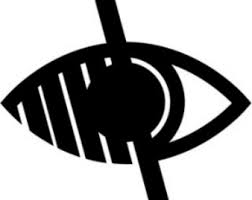 Early Years Foundation Stage
The Early Years Foundation Stage (EYFS) is a very important stage in a child's life. Children develop quickly in the early years and a child's experiences between birth and age five have a major impact on their future life. A secure, safe and happy childhood is important in its own right. Good parenting and high quality early learning together provide the foundation children need to make the most of their abilities and talents as they grow up.
Pupils at Green Lane Primary Academy follow the Early Years Foundation Stage Framework 2021, which sets the standards to ensure pupils learn and develop well and are kept healthy and safe. It promotes teaching and learning to ensure children's "school readiness" and gives children the broad range of knowledge and skills that provide the right foundation for good future progress through school and life.
Your child will be developing skills, acquiring knowledge and demonstrating their understanding through seven areas of learning and development. All areas of learning and development are important and interconnected.
Three areas are particularly important for building a foundation for igniting children's curiosity and enthusiasm for learning, forming relationships and thriving.
These are the three prime areas:
Communication and Language
Physical Development
Personal, Social and Emotional Development
The four specific areas through which the three prime areas are strengthened and applied are:
Literacy
Mathematics
Understanding the World
Expressive Arts and Design
The Learning Context
We believe that teaching and learning should be relevant, imaginative, motivating, enjoyable and challenging. We have a structured play based curriculum, which allows children to become involved in experiences, which are often based on real life situations, and their own experiences.
In order to maximise children's interests we have six exciting learning contexts, one per half term, through which the above seven areas of learning will be delivered. Please follow the links for more information.
The curriculum is also flexible to allow for topical issues and appropriate current affairs to be included in our curriculum as well as opportunity for children's learning that arises from everyday situations and children's own interests.
Related Guidance / Websites
Development Matters – Non-Statutory Curriculum Guidance for the Early Years Foundation Stage