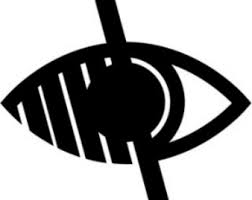 Safeguarding
Safeguarding Children Statement
Safeguarding and promoting the welfare of children is defined as:
Protecting children from maltreatment
Preventing impairment of children's health or development
Ensuring children are growing up in circumstances consistent with the provision of safe and effective care
Child protection is a part of safeguarding and promoting welfare. It refers to the activity that is undertaken to protect specific children who are suffering, or are likely to suffer, significant harm.
Effective child protection is essential as part of wider work to safeguard and promote the welfare of children.
In Green Lane the health and safety and well-being of all children is of paramount importance. We strongly recognise the need for vigilant awareness of safeguarding issues. It is important that all staff have appropriate training and induction so that they understand their roles and responsibilities and are confident about carrying them out. Staff, pupils, parents and governors should feel secure that they could raise any issues or concerns about the safety or welfare of children and know that they will be listened to and taken seriously. This will be achieved by maintaining an ethos of safeguarding and promoting the welfare of children and young people and protecting staff.
At Green Lane, the Designated Safeguarding Lead is Miss A. Baker. Miss Baker works with staff in school to ensure safeguarding procedures are carried out efficiently. Miss Baker can be contacted via email or phone to discuss any safeguarding concerns.
Parents send their children to school each day with the expectation that school provides a secure environment in which their children can flourish. A wide range of policies and documentation is in place to ensure that this expectation becomes reality.
These include the following:
Administration of Medication
Adult Helper Protocol
Asthma Policy
Asthma Medication Procedures
Anti Bullying (with reference to internet & mobile phone bullying)
Bodily Fluids and Clinical Waste
Child Protection Policy (including the prevent duty)
Continence Management Plan
Data Protection Policies
Drugs Policy
Educational Visits Policy
E – Safety Policies as follows:

Acceptable Use Policy
Mobile Phone Policy
E-Mail Policy
Photographing and Videoing Policy

Fire Evacuation Plan
Health & Safety Policy
Holiday and Absence Policy
Looked After Children Policy
Inclusion Policy
Induction Policies
Management of Allegations against Staff Policy
Positive Behaviour Plan
Safe Recruitment and Selection Policy
Safeguarding Code of Conduct
The Prevent Duty for Schools
Security Policy
Sex Education Policy
Single Equality Scheme
Whistleblowing Policy
These policies are updated on a regular cycle, outlined in the Policy Review Cycle, to reflect the changing needs of the pupils who attend our school.
This is supported by appropriate induction and training, briefing and discussion of relevant issues and relevant learning in line with current legislature and guidelines.
In addition the curriculum deals with safeguarding in a number of ways
In subjects such as Personal, Social and Health Education relevant issues are discussed with the children. Topics include such themes as Drugs, Sex and Relationships and Stranger Danger. Children are encouraged to explore and discuss these issues
The curriculum is designed so that safety issues within the subject are discussed and safe practices taught, such as using equipment properly in PE and Science etc
Through visits and visitors – at all times there has to be appropriate staffing levels and when the curriculum is taken out of school appropriate and agreed pupil/adult ratios are maintained. The lead adult always assesses visits as to the level of risk and all trips are finally authorised by the Head Teacher. Visiting speakers, with correct clearance are always welcome into school so that can give specialist knowledge to the children
E-Learning is encouraged with access both in school and at home to a variety of e-learning packages. These are always fully e-safety evaluated and children taught responsible internet use
For further information please refer to:
Keeping Children Safe in Education 2021
All Green Lane staff have been trained and are regularly updated on the contents of this document.
Please click here for a list of external organisations that deal with safeguarding concerns.