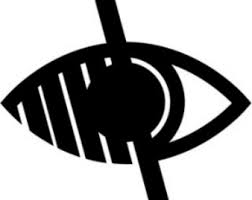 Uniform
The wearing of uniform is compulsory at Green Lane Primary Academy.
Rationale
We believe that the wearing of uniform encourages children to have a sense of belonging and of being part of a community. It is an outward expression of the Academy's identity and promotes a feeling of pride and equality. In addition, we believe that the wearing of a 'uniform', as opposed to leisure wear contributes to helping children understand that they come to school to work and learn.
Aims
To ensure that children wear clothing to school which is safe and practical

To promote pride in their school and a sense of identity

To promote the idea of Green Lane as a Learning Community

To promote the image of the Academy within the local area and the town

To eliminate competition amongst children in relation to what they wear

To ensure that the uniform is simple and reasonably priced
In order to help fulfil these aims, extreme hairstyles (such as severe spikes, extreme cuts, shaved styles, tramlines, dyed hair) would be considered unsuitable.
All uniform can be purchased from our online shop. Please click on the link below to access the online shop:
http://greenlane.gooddies.co.uk/
Uniform Requirements
| | |
| --- | --- |
| Boys | Girls |
| Royal Blue Sweatshirt | Royal Blue Sweatshirt or Cardigan |
| White Polo Shirt / White Shirt | White Polo Shirt / White Blouse |
| Grey or Black Trousers | Grey or Black Trousers or Skirt |
| Black Shoes | Black Shoes |
No designer/striped/logo-ed/leisure tracksuit bottoms or tops.
As we have many stairs to negotiate in school, shoes should be flat or low heeled.
Health and Safety
There are several health and safety issues which inform our academy policy as follows:
No jewellery

should be worn except a wristwatch. For pierced ears –

only stud earrings, one per earlobe

– and these should be removed for PE. (As PE days may change at short notice it is not sufficient that children do not wear the studs on designated PE Days.)

Children should not wear studs that they are unable to take out themselves. School staff are not permitted to remove any earrings. (If ears are recently pierced and studs unable to be removed, the stud and ear-lobe need to be covered with suitable medical tape. This cannot be done by teachers – children must either do this themselves or come to school on PE day with tape/plasters already in place. However, we would hope that children have their ears pierced during major holidays to minimise the necessity for tape/plasters.)
Due to the number of stairs and the fact that children need to be safe whilst in the playground shoes should be

flat, or low heeled

. 
Religious Considerations
The requirement for modesty for Muslim girls can be accommodated within the uniform. Trousers are a permitted part of the uniform for girls and, therefore, the wearing of other garments under dresses is not necessary.
The hijab (headscarf) is not normally worn by the majority of Muslim girls until puberty.  However, we recognise that a small number of families may require their children to cover their hair/heads at an earlier age. Following discussions with parents representing these views and a meeting of the full governing body the following decisions were made:
Providing we are satisfied that the choice is the child's then:
From Y4 girls can wear the Hijab in school colours (Royal Blue/Navy/Grey). It should at all times be tucked into their blouse or polo shirt.

Children will, if they wish, be allowed to remove the Hijab for PE or other sporting activities.
Should any child wish to wear the Hijab, according to these amendments, their family should apply in writing to the Head Teacher.
Sikh boys may wear a 'Patka', in Academy colours, around their 'bun.'
These amendments were decided upon in the context of the many religions and beliefs in our multi-ethnic academy and are designed to balance the rights and beliefs of all our families and children. This is in order to create a harmonious community, where beliefs and cultures are celebrated but not allowed to become divisive; and where individual children do not feel different or excluded.
The policy takes a balanced middle ground and is decided with the objectives of; furthering school uniformity, co-existence and harmony; without compromising personal modesty; and taking health and safety considerations into account. It is also written in the context of an understanding that school is a safe and nurturing environment where safeguarding of children is our prime concern.