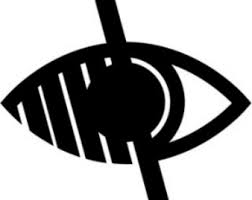 School Meals
Cooked Meals
Meals are served on a cafeteria system, the children having a choice of hot main course and sweet or a salad bar. The Academy operates a rota system for KS2 children, in which children change order daily class by class in order that every class has a chance to go first for lunch. Children should only change from school lunch to packed lunch or vice versa at the start of a new half-term.
The office staff should be informed of any changes before they happen (please do not rely on your child's class teacher to pass dinner arrangements on). Failure to inform the office may result in a bill for meals not required!
Packed Lunches
Children who require packed lunches must ensure their lunch boxes and containers are unbreakable, clearly named and sealed to prevent spillages. Boxes will be placed on a mobile trolley which will then be taken into the dining hall and stored until lunchtime.
Playtime fruit should be kept with children and not put in packed lunch boxes. Please note there are no facilities for cool storage. Children will bring home food not consumed at lunchtime.
Since bringing sweets to school is not permitted lunch boxes should never contain sweets.
Drink Containers
For safety reasons, glass bottles, cans and glass sealed flasks, whether with packed lunches or with a school meal, are not permitted in school. Children may bring drinks in plastic safety flasks, plastic bottles or cartons for use with their lunch.
Free School Meals
A free school meal is available to some children according to government criteria. If you are in receipt of benefit and you think your child may be entitled to free school meals please contact the school office where staff will be able to check your eligibility. Every effort is made to ensure that children receiving free school meals cannot be distinguished from other children.
Payment for Meals
As we are moving towards becoming a 'cashless' school. Meals should be paid for via the ParentPay online payment facility. Payment must be made in advance and can be paid weekly, every half term or every full term.
Payment for all other school activities e.g. Educational visits, special events, clubs and other extra- curricular activities is also via ParentPay.
School will provide parents of newly admitted children a password and instructions as to how to set up an account on ParentPay.
ParentPay can be accessed via this website for the Parent Menu.